Zero Waste to Zero Emissions
You can find the full report and its executive summary here. 
The report provides the clearest and most comprehensive evidence to date of how zero waste is critical to the climate fight, while building resilience, creating jobs, and promoting thriving local economies. Among the case studies included in the report, the one on Lviv (Ukraine) shows the locals' resilience and commitment to zero waste in spite of the ongoing conflict.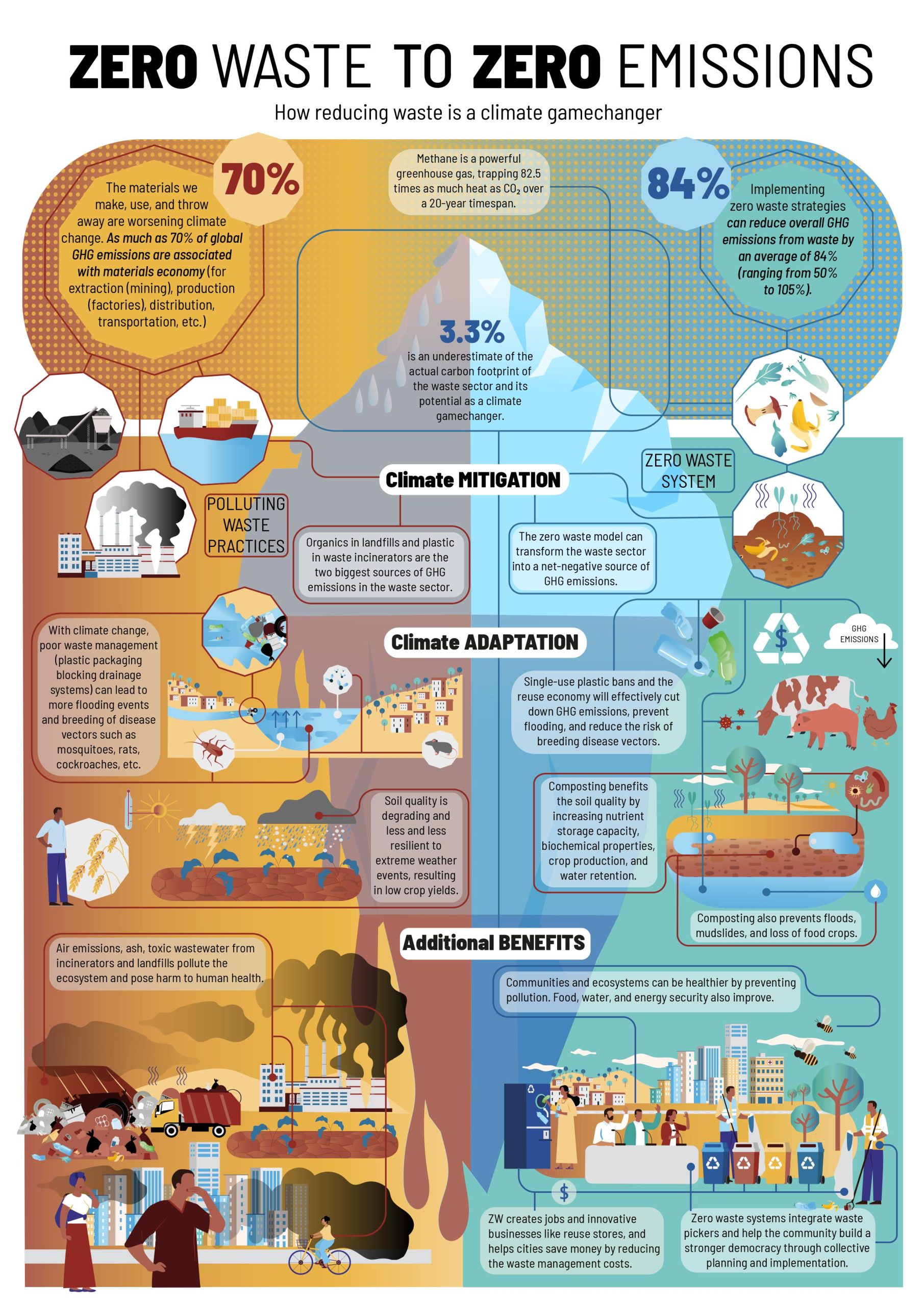 The untapped potential of organic waste to cool the planet
Check also for a video.