What is circular economy?
In a circular economy, the value of products and materials is maintained for as long as possible. Waste generation and resource use are minimised, and when a product reaches the end of its life, it is used again to create further value.
Sustainability in the management of post-use materials is becoming a strategic priority, influencing the political agenda in many areas of the world. Europe has issued its "Circular Economy Package" aiming at maximum recovery of discarded materials, and minimal disposal. The term "Circular Economy" (also worded as "Sustainable Material Management" in the US) means using materials again and again in further loops of production / consumption / recovery, minimising reliance on new primary raw materials and on the need for disposal sites. 
Circular Economy includes many actions and levels at which we can preserve resources: reduce the amount of materials that are used to produce and distribute goods, reuse materials, repair, separate materials suitable for composting and recycling, refurbish/repurpose some materials and items to bring them to new life. 
The essence of circular economy is visualised by the "butterfly diagram", here based on the models by the Ellen MacArthur Foundation and the European Compost Network: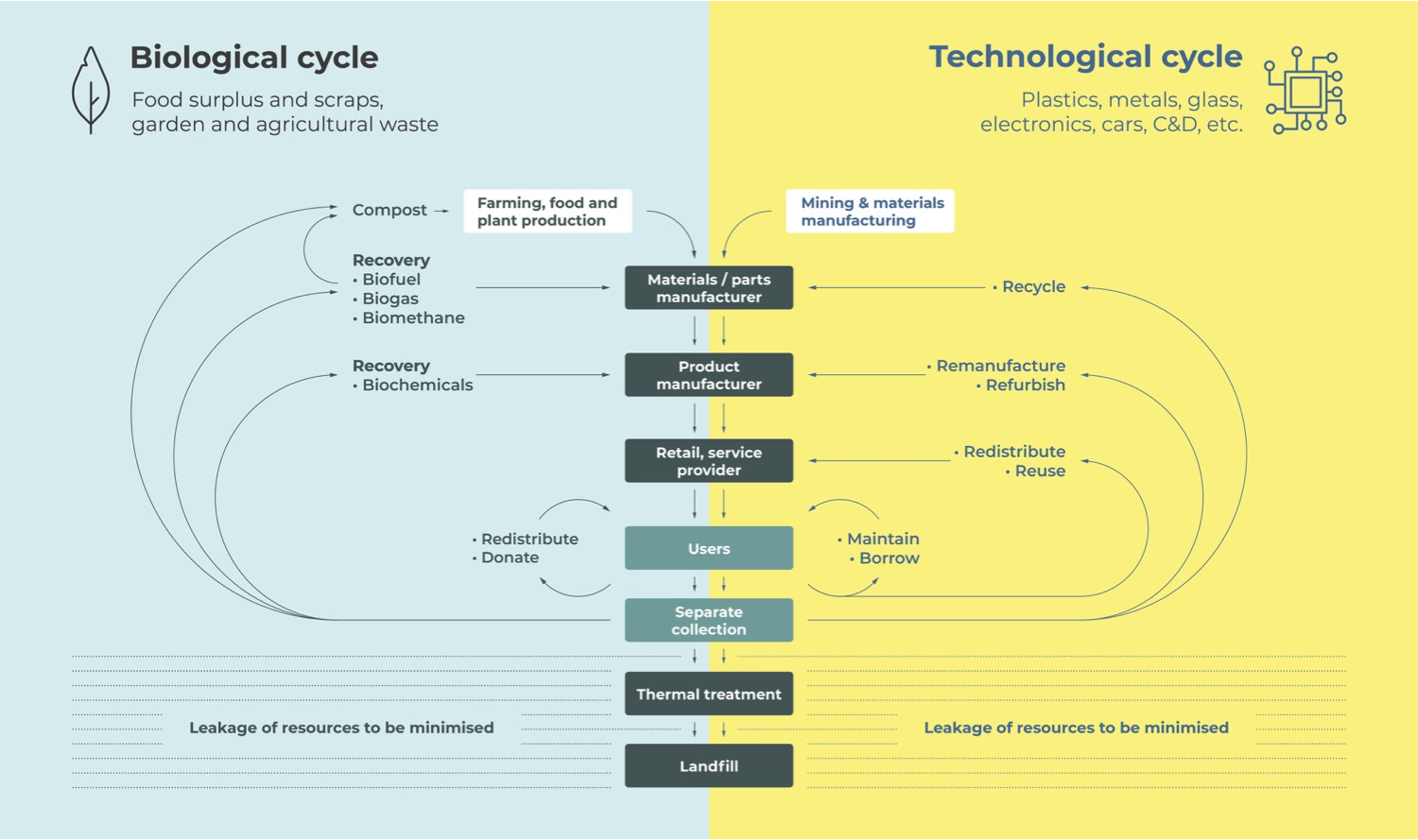 We have many options, from the individual scale to low-tech solutions (sharing and reusing, repurposing) to more complex systems requiring organisational and technological infrastructures (separate collection with industrial composting or industrial recycling, biorefineries to extract valuable compounds from bio-based materials, etc.). While thinking globally, we need to act locally, even before larger strategies are created by local or national governments. 
At whichever level you can act, saving resources means reducing the pressure on the global need for new primary raw materials. This is a precious contribution to decrease the global crisis on the scarcity of resources, which otherwise triggers international tensions and fights for ownership and use of resources. Hence, be proud: any item you save, any kilogram of material you keep in the loop, is part of a peace-making global strategy.