Engage and inspire your audience
Let one of our expert speakers awaken curiosity, raise awareness, and inspire you with the newest solutions.
Our speakers cover topics from individual responsibility and community leadership to using tech for impact. All our performances are well crafted and suited to the audience to share our story and inspiration.
Our keynote speakers are able to address waste pollution driven topics from environmental, economic and social perspective. Anything from tackling littered urban streets to understanding the root causes to ocean plastics. We are here to deliver the message with a positive vibe, without over-complicating it.
See below for our speakers – and learn more about how to keep it clean!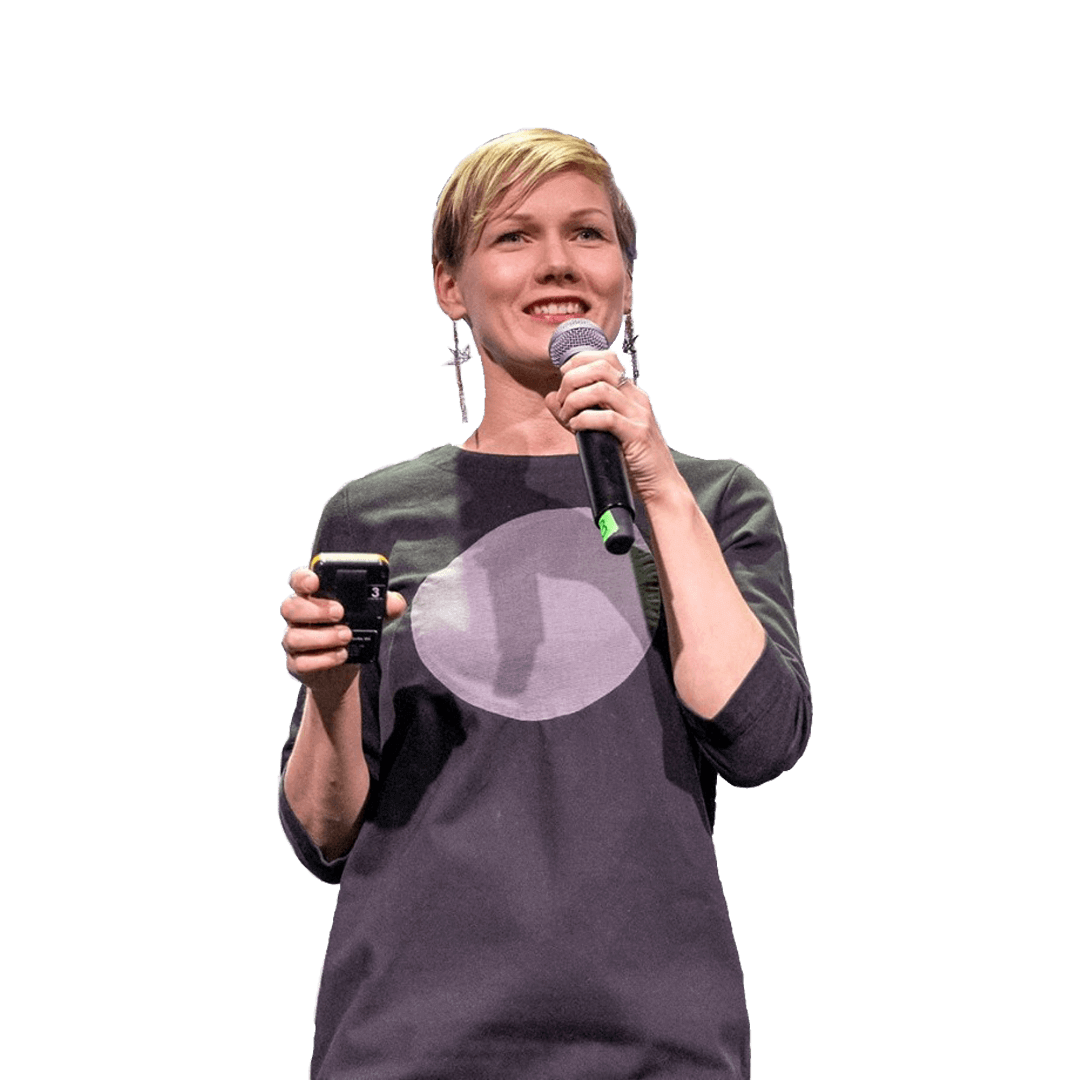 Kadi Kenk
Kadi has a black belt in inspiration and she loves to share what she has learned through trial and error in civic campaigning. She performs both as trainer and public speaker most often on the topics of ABC to excelling circular economy, community engagement and civic empowerment on the road to solving global problems.
Topics
Relevance and impact of the UN SDGs and the EU Green Deal for decision makers
Change management
Getting started with circular economy in your organisation
Contact this person
Kadri Kalle
Kadri aims at making sustainability understandable and applicable to different contexts. She balances the global principles with local user cases. She likes to bring interactivity with participants into her presentations.
Topics:
education for sustainable development
sustainable event management
basics of zero waste and circular economy
basics of educational psychology (how to teach better)
Contact this person
Kristiina Kerge
Kristiina shares the knowledge how smart technologies and tools can help remote teams keep up the good work and offer solutions for environmental challenges.
Topics:
tech for change
AI for good
human-centred tech tools
Contact this person
Let us know what your needs are and we will customize a keynote for you. E-mail Kadi at [email protected] or fill in the form below: