Afterthoughts from Zero Waste Trainers' training – unexpectedly profound 
Written by Kadri Kalle, Education Program Manager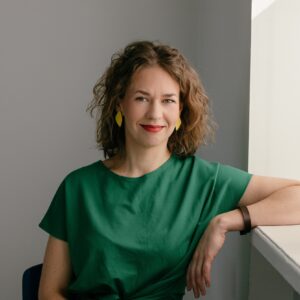 Intensive, thorough, just enough challenging, creative, a brain scratcher, a training not like any other – these are the words that participants describe our Zero Waste Trainers online training, which just recently ended. What was it all about?
This spring we had our 3rd Zero Waste Trainers training, with 10 participants from 6 countries. In order to make the training more accessible, we organized it fully online, with 4 weekly sessions in March and 2 final days in April, where the participants had the chance to test and practice the skills they learned in the course. 
From our two main training programs – Zero Waste Ambassador and Trainer – we take participants into the Trainer training who already have enough expertise in zero waste topics, so we could fully focus on understanding how learning actually happens in the brain and how to best support that as educators. For example learning how to ask the right questions, how forgetting and failure are important for learning, and so on. 
This approach is perhaps not so usual in the trainingsphere, and it mostly surprises our learners at first. But the more into the training we get, the more there is realization, that we can only choose the right teaching methods if we understand the learning mechanisms of the brain well enough. And of course then there is possibility to connect it all with zero waste topics, for example how to structure exercises that help to correct different misconceptions in an effective way. The training course ends with small teaching sessions by the participants themselves, in order to experiment with their new skills. Just like at previous trainings, this is always considered the most useful and fun part of the training. This time we had for example zero waste lifestyle session to teenagers, community meeting for an island community, food waste workshop to a restaurant staff, and so on. 
Teaching is always also a learning process, and once again it was proven that less is more. And I don't mean here that a smaller group is better for learning atmosphere (although it does allow more personal approach), but that in learning we should tackle less things but tackle them more deeply. It's my learning every time as an educator, and also one of the main takeaways from our participants at the end of the training program. We should try to learn less things at once, but make sure we truly learn them. 
To give some feeling from the training, here are some comments from our participants: 
"I definitely recommend this training to everyone and in general, I wish that all trainings were structured in a similar way. The trainer was very professional in pushing us out of our comfort zone, which was unexpected and uncomfortable at first. But after some time I realized that our learning process was more profound and I guess for the first time I really understood how teaching or training should be organized, if you want to make a change in a participants minds." 
"The training was just enough challenging to actually learn, very inclusive and eye-opening in many ways regarding education." 

 

"A training full of learnings following learning didactics rather than info dumping. Thank you for the great experience." 
Got curious about the Zero Waste Trainer program, too? If you have a bigger group of learners, we can offer trainings just for your team, just write to us at [email protected]. If you are interested in taking part just yourself, keep an eye on our open calls through our social media and newsletter.