Online Training Course "Zero Waste Ambassadors" for community leaders in Africa
February 18th, 24th, March 3rd and 9th, 2021
Capacity building for sustainable waste management based on the principles of Keep It Clean Plan 
Application deadline January 28. APPLY HERE
This training course is for change agents who are ready to take the first step towards transforming their communities into waste free. We are looking for community leaders from African countries, who already have some experience in community engagement and who now want to dive deeper into effective waste and resource management and paths for implementation.
Let's Do It Foundation is proud to present this online training course in partnership with:
internationally acclaimed researcher, consultant and technical expert in zero waste solutions

Enzo Favoino

and

head of NGO Nipe Fagio in Tanzania and steering committee member in Break Free From Plastic movement

Ana Lê Rocha

. 
This will be a training course running through 4 weeks, after which you will have acquired: 
knowledge of technical waste management and key solutions for low-income communities;

a framework to improve your internal and external communicat

ions and messaging supporting your mission;

basic skills on how to assess the needs of your team and for stakeholder engagement;

a basic path to get started: waste audit;

a basic understanding on what it means to be an ambassador and ways to spread the knowledge and skills yourself.

The vacancies in the course are limited to 40 participants, with a recommendation of two members with leading roles from the team/organisation participating. During the program, each participant or team will create their own action plan guided by trainers.
Each week on Wednesdays there will be a 4-5 hours online session on Zoom, followed by individual and group homework. The course will be followed by personalised mentoring session and webinars, so that participants can take the acquired skills on a practical level and receive feedback and advice from the trainers for tackling early steps of implementation and make it all work. There will also be a short introductory session (1-1,5 hours) into the training on February 10th.
Can I apply? 
Do you have previous leadership experience as a Manager, Team leader or Project leader?

Do you have a senior position within the organisation where you're working closely with the local community leadership?

Is your organisation based in an African country?

Do you have a good working knowledge of both written and spoken English?

Do you have access to stable internet connection and a computer, preferably with a camera? (smartphones don't allow the needed efficacy of connection and tools for participation in activities  in the training)

Are you able to take part in all the four sessions

(Feb 17th, 24th, March 3rd, 9th, at 10am – 3pm in Central African time GMT+2)?

Are you able and willing to commit time for homework assignments between the training sessions (few hours every week)?
At this moment we can only offer the course in English, but you can let us if you are interested in a similar training in French.
The application deadline is January 28th. When selected, you will receive all necessary confirmations from the organisers by February 1st.
The training will be free of charge and you will receive a certificate of completion for those who take part in all sessions and complete the given assignments.
For any further questions, please send an e-mail to [email protected].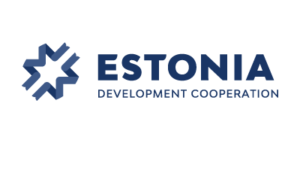 Let's Do It Foundation has received a grant from Estonian Ministry of Foreign Affairs to introduce and implement the Keep It Clean Plan through a non-formal educational programme. The funding is part of an international aid programme for low-income countries.